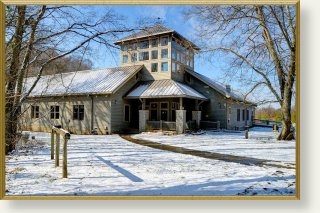 Edwin Warner Park in Nashville is a 652 acre park criss-crossed with hiking and nature trails. It is one of two major parks, the other being the 2058 acre Percy Warner Park, separated by Old Hickory Blvd.

Unlike the highly-restrictive Radnor Lake area these two parks do not prohibit people from doing most of the things that make a park enjoyable. It is a little farther for me to drive but in many ways it is worth the trip.

Edwin Warner Park – August 23, 2014

I haven't been to Warner Park all summer so I decided to take a drive over there to see if there were any Hummingbirds. There were, quite a few of them in fact, so I spent a nice quiet hour photographing them.

Edwin Warner Park – August 31, 2013

The Hummingbirds finally made it to Warner Park. I was there a couple of weeks ago and noticed some so I decided to go and take some photos of them today. Unfortunately I picked a day when the park personnel had decided to do a "Catch and Release" of the birds and had all but one of the feeders down. The one that was still up had a cage around it since they were attempting to catch and band the birds. Oh well, I shot a few other birds.

Edwin Warner Park – June, 2013

I'm still not seeing any Hummingbirds yet. Some of the feeders are out so there are probably a few around but not nearly as many as last fall. I'm sure they will show up sooner or later though. Until they do I'm still able to find something to photograph.

Edwin Warner Park – May, 2013

I made a couple of stops at Warner Park this month to see if the Hummingbirds are back, and even though I was told that they were I haven't seen any. I did get a few bird and critter shots though.

Edwin Warner Park – September 9, 2012

My third, and probably last for this year, attempt at shooting Hummingbirds. It gets a bit easier each time since I know what to expect from them. They will migrate or hibernate or whatever Hummingbirds do during the winter pretty soon I've been told so I probably won't get many more this year, but I'll be back again next year!

Edwin Warner Park – September 2, 2012

My second attempt at shooting Hummingbirds and these did turn out a bit better than the first I think.

Edwin Warner Park – August 26, 2012

Well, it was longer than I Expected before I got back to Warner Park. I actually came over her last Saturday to try and get some photographs of the Hummingbirds at the Nature Center but the place was packed. Looking at their web site I saw that the Nature Center is closed on Sunday so I figured my chances would be better. They were! There was hardly a soul there so I spent a quiet couple of hours photographing Hummingbirds.

This is the first time I've ever tried to photograph Hummingbirds and it is amazing how fast those little critters are! I put my camera on my tripod and focused it on one of the many feeders hanging outside the Nature Center. I stood about 10 feet away and when a bird flew up to the feeder I tripped the camera with a wireless remote. It worked great and I got some good shots of them.

Edwin Warner Park – February 21, 2010

A beautiful weekend for a change so I spent part of it on my motorcycles. I did go for a long walk around Edwin Warner Park and took a few photos though. The birds and squirrels are getting more active now, the insects are starting to show up again, and it won't be too long until spring.

Edwin Warner Park – February 13, 2010

It was cold and cloudy today with snow forecast for tonight (and tomorrow and tomorrow night and again on Monday!) so rather than ride my motorcycle I drove to Edwin Warner Park to walk around. These are my first photographs there but I'll be back for more.
The stone walls shown in some of the photographs above are referred to in this area as "Slave Walls", presumably because the thinking is that they were built using slave labor. The technical name for them is "Dry Stack Stone Walls" because that's what they are. There is no mortar or grout holding the stones in place, they were simply stacked in place and have stayed there for many, many years.