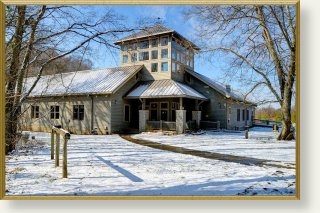 Edwin Warner Park in Nashville is a 652 acre park criss-crossed with hiking and nature trails. It is one of two major parks, the other being the 2058 acre Percy Warner Park, separated by Old Hickory Blvd.

Unlike the highly-restrictive Radnor Lake area these two parks do not prohibit people from doing most of the things that make a park enjoyable. It is a little farther for me to drive but in many ways it is worth the trip.

Edwin Warner Park – August 23, 2014

I haven't been to Warner Park all summer so I decided to take a drive over there to see if there were any Hummingbirds. There were, quite a few of them in fact, so I spent a nice quiet hour photographing them.