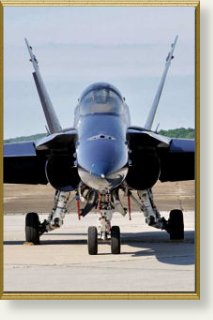 There used to be an airshow at Smyrna, TN each fall, and I was there each and every time. I think that for a number of years they stopped having it since I never heard anything about it. Regardless, the Great Tennessee Airshow is back and it was this weekend! And once again I was there.

I was born to an aviation family. Both of my parents were pilots and actually met at an airport. I have my pilot's license as well even though I haven't flown for a number of years. Aviation is in my blood though and I have loved airplanes for as long as I can remember. Seeing them in person is good, but watching them strut through the air is even better.
---
Photographs from the 2011 Great Tennessee Airshow are
Here
Photographs from the 2014 Great Tennessee Airshow are
Here
---
2012 Great Tennessee Airshow

The weather this year has been as strange as any I recall. By this time of the year the spring rains should be calming down and the temperature beginning to rise. The forecast for this weekend has the high temperatures in the mid 60's, a good thing for an airshow outing, but the forecast also contained a significant chance of rain, a very bad thing. I went on Saturday with the forecast calling for a 50% chance of rain, and it did drizzle for a while bud never really rained until I was on my way home from the show. As I write this on Sunday morning the forecast is calling for a 90% chance of rain and it is raining lightly already.

The first block of shots is, of course, of the static aircraft displays. I think they had a larger variety this year compared to last year which was just fine with me! Take note of the ugly, featureless skies in most of them though. The skies aren't "Blown Out", there was just nothing there. They were just featureless light gray with an occasional feather of darker cloud.

---

As always the show opened with a jumper carrying the American flag during the singing of our national anthem. This show featured the US Navy Leap Frogs.

---

Next up were Michael Wiskus (orange Pitts S-1 sponsored by Locas Oil Products), John Klatt (blue Air Guard Staudacher S-300D), Matt Chapman (yellow Eagle 580 sponsored by Embry-Riddle Aeronautical University), and current national aerobatic champion Rob Holland (black MX2 sponsored by Contour NFlightCam). Michael Wiskus and John Klatt flew solo performances while Matt Chapman and Rob Holland flew as a pair. The photos do not do the performances justice, these are events you really have to see in person to appreciate.

---

The gentleman in the next block of shots is Mr. Dan Buchanan and he is a story of a person who refuses to quit. After suffering a spinal injury and being confined to a wheel chair he returned to flying within 6 months of his injury. Take a look at his web site, the guy is amazing!

---

Next up is a man whose name you may not recognize but you have probably seen him fly on television or in a movie. His name is Corkey Fornoff and he has appeared in or done the aerial stunt coordination for numerous moview and television shows. Remember in the opening scenes of Octopussy where James Bond flew a BD-5J through the open doors of a hangar? Meet the man who actually flew the airplane. Today he was flying a LoPresti Fury, one of nearly 300 aircraft that he has time in.

---

This is Jason Newburg flying his Oakley-sposored Pitts S-2 Viper. I've seen this man fly before and he puts a great deal of energy and effort into his shows which is apparent in the quality of his performance. From takeoff to landing the airplane is never straight-and-level or performing something "Lazy". It is one extreme maneuver after another, and I could watch him perform all day long.
Why, you ask, did this performer get 10 photographs on this page where everyone else so far has only gotten 5? Well, I'll tell you. I was standing at the end of the ramp where the aircraft were parked after the performances. With two exceptions the performers got out of their airplanes and either milled around or disappeared for a while. Not so for Jason Newburg. One of his team members came over to the fence where I was standing and started giving out posters to the kids around me, and then Jason came over and started signing autographs for the kids. He was the only one who did this, and he made some kids very, very happy. None of the kids were mine, and I'm not an autograph collector, but after he left I was still there to see the kids smiling from ear to ear.

The other exception was Corkey Fornoff who also came over to sign a couple of autographs, but someone standing there asked him first.

I realize that there was a true autograph session after the show that certainly had all of the performers there, but this was during the show and right after climbing out of the cockpit after a 12-minute show that would have put me in a coma. Well done, Jason!


---

Time for a bit of warbird action. And more than "Just" a warbird, an absolutely magnificent North American P-51D Mustang named "Quick Silver" piloted by Scott "Scooter" Yoak. This is not your ordinary, everyday P-51 Mustang either, everything about it is special. Take a look at the "About Quicksilver" page on the website I provided a link to.

---

Neal Darnell ran his jet -powered truck named "Flash Fire" however I wasn't in a postion to see it very well. It is loud, it is smokey, and it is quick, but all I could see was the loud and the smokey. It was, of course, necessary for him to run it on the runway but unfortunately there is a slight berm between the spectator area and the runway which made it difficult to see it in action. All I actually saw of the run was a billow of smoke and then him slowing with a parachute.

---

John Klatt flew his Air Guard Staudacher S-300D again, but this time in a solo performance.

---

Back to the warbirds with Dave Folk and his Vought F-4U Corsair. Dave will be back in a little bit for some more action!

---

Next Matt Chapman was back for a solo performance with his Eagle 580 sponsored by Embry-Riddle Aeronautical University.

---

The next performer was not on the schedule, or perhaps just not on the published schedule. I don't know exactly what transpired. Scott Yoak and Dave Folk had taxied to the end of the runway for a combined performance when the announcer stated that they would be held for a few minutes while a B-1 bomber from the 96th Bomb Wing from Dyess Air Force Base in Abilene, TX did a fly-by. Apparently they were on a scheduled mission and diverted slightly to take part in the air show.

This was a real treat for me since the wings for the B-1B were manufactured at the Textron Aerostructures facility here in Nashville, and I was part of the team that designed the assembly structure for Textron. The "Bone" has long been a favorite of mine but this is the first time I've ever seen one in the air!
THAT was a treat! Nothing that large should fly that fast! They made three passes and the photographs above show the engines in reheat for three of the shots. That pass was made at mach 0.9, or just under the speed of sound, and it was amazing! The astute might notice that they were apparently having some sort of issues with their #2 engine since it isn't in full afterburn as the other three engines are. Even so the sound was out ofthis world.

Thanks guys! You made my day!

---

Next on the agenda were Scott Yoak and Dave Folk flying, respectively, a P-51D Mustang and an F-4U Corsair. They both flew a solo show earlier but now they are in the air side-by-side.

---

Michael Wiskus was back with his Lucas Oil Products and MAV-TV sponsored Pitts-S1 for another solo show.

---

After that things started to get a little bit hectic. Neal Darnell fired up his Flash Fire jet truck and headed for the south end of the runway. John Klatt and John Glenn took off in the Air National Guard airplanes, for what they termed a "Heat Race". One of the two airplanes (I'm sorry, I can't remember whether it was John Klatt or John Glenn) came blistering over the south end of the runway and when he crossed over the top of the jet truck on the ground Neal Darnell launched Flash Fire down the runway.

I don't know who won the race because I Was too busy watching the "Heat" part! A sizeable amount of dynamite and gasoline was detonated alongside the runway and I felt the "Heat" all the way back up on the ramp!

---

Rob Holland flew his second solo of the day …

---

And then we started to get ready for the main show of the day. A C-130H Hercules of the Air National Guard, that is being used as the support aircraft for the US Navy's Blue Angels while their normal support vehicle "Fat Albert" undergoes preventive maintenance, displayed the capabilities of the Hercules …..

---

And the Blue Angels were up!

---

A great show and I'm already looking forward to 2013! A great big Thank You! to all of the performers for a fantastic show.