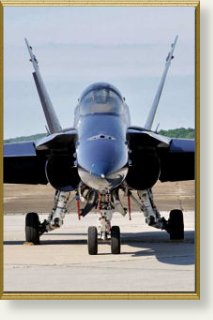 There used to be an airshow at Smyrna, TN each fall, and I was there each and every time. I think that for a number of years they stopped having it since I never heard anything about it. Regardless, the Great Tennessee Airshow is has been back since 2011 and I've been each year!

I looked and looked last year to see if there was going to be a 2013 Great Tennessee Airshow but I never saw anything about it. I don't know whether it was held or not, but I missed it!

I was a bit concerned when I saw that they had moved the 2014 event from May to June becauase June in Tennessee is normally hot and humid! Luckily a cold front moved through during the week and dropped the temperature a few degrees. More importantly, it dropped the humidity a significant amount. While it was still pretty warm on that tarmac reflecting the sun back up like a mirror it wasn't nearly as bad as it could have been. A light breeze for most of the day made it almost pleasant.
---
Photographs from the 2011 Great Tennessee Airshow are
Here
Photographs from the 2012 Great Tennessee Airshow are
Here
---
STATIC DISPLAYS

GETTING READY TO FLY!

COMIC INTERLUDE

I don't know which performer did this, he was too high for me to see and I couldn't hear the announcer, but you have to admit it's pretty good ;)


NATIONAL ANTHEM

The traditional opening to most airshows is a parachute jumper carrying the American flag and the playing of the US National Anthem. This year the jumpers were the Lucas Oil Skydivers and more than just carrying an American flag one of the jumers flew it!


SEAN D. TUCKER – ORACLE CHALLENGER

MICHAEL GOULIAN – EXTRA 330SC

JOHN KLATT & UNKNOWN PERFORMER

SKIP STEWART

JULIE CLARK – T-34 MENTOR

SCOTT "SCOOTER" YOAK – P-51 MUSTANG "QUICK SILVER"

CHRIS DARNELL – "SHOCKWAVE" TRIPLE-ENGINE JET TRUCK

JACK LINKS JET WACO BIPLANE

If you look closely at the first photograph you can see a turbojet engine hanging below the fuselage of this airplane. Both the jet and the reciprocating engine were fully functional, and take it from me that hearing a turbojet whine coming from a biplane is a very unique experience!


US NAVY C-130 HERCULES "FAT ALBERT"

US NAVY FLIGHT DEMONSTRATION TEAM – THE BLUE ANGELS