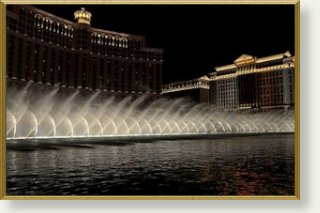 I have friends in Arizona and Oregon and we try to get together once every year or so. In 2011 I went to Arizona and last year I went to Oregon. This year the Oregon half came to Phoenix and we had a fabulous few days together.
02-20-2015 – NHRA Carquest Nationals at Wild Horse Pass Motorsports Park

I started this epic journey at the NHRA Carquest Auto Parts drag race at Wild Horse Pass Motorsports Park. I've loved drag racing since I was old enough to know what it was and to me a national top fuel event is not something to be missed when I can manage it. So we'll start this trip there, just like I did!

In The Pits …

---

People …




John Force




Terry McMillan




JR Todd




Clay Millican




Ken Black




Alexis Dejoria




Del Worsham




Jack Beckman




Matt Hagan




Tony Schumacher




Mike Green




Brian Corradi




Leeza Diehl

Just to prevent any misunderstanding and embarassment, that is *NOT* a bottle of beer in Clay Millican's hand. As can be seen in the closeup to the right it is a bottle of root beer.

---

SC / SG / TD / etc. Classes …

There are a bunch of classes and I don't pretend to know them all when I see them.

---

Pro Stock …

A simple yet meaningful hood scoop shot. 2015 will be the last year that Pro Stock runs hood scoops. Starting in 2016 they are going to electronic fuel injection as opposed to the dual-quads they have been running forever, and the hood scoops go away. The end of an iconic appearance in my opinion, but technology marches on so I suppose it was inevitable.

---

Unless one has been to a fuel event they absolutely cannot imagine the sound. It actually surpasses "Sound" and becomes more of an overall physical sensation. The closest I can come to describing it is a lighting strike a few feet away with a subsequent crash of thunder that lasts for about 4 seconds. EVERYTHING shakes. EVERYTHING. The ground shakes, the bleachers shake, my internal organs shake, EVERYTHING shakes. For slightly under 4 seconds it is a completely enveloping sensation that one has to experience to understand and appreciate. I wouldn't trade it for anything!

---

Funny Car …

---

Top Fuel …

---

02-21-2015 – Desert Botanical Gardens – Phoenix, AZ

I've been to DBG each time I've been to Phoenix, I think, and I absolutely love the place. The muted colors of the desert foliage and the brilliant blue sky and mild temparatures so prevalent in Arizona in February seem to draw me that way each time. It is a fabulous place to spend a few quiet hours and just enjoy nature for a while.

---

02-21-2015 – Tempe, AZ

We headed to Tempe for a little while and walked around Tempe Town Lake. No Photoshop trickery on the last shot, that's exactly what I saw through the viewfinder. Outside the Tempe Museum of Art is a large reflecting pool, and at the edge of the pool is a retaining wall with a sidewalk beneath. On the other side of the sidewalk is Tempe Town Lake, and if one gets at just the right spot the division line between the two is virtually invisible. Wait for someone to walk past and it appears as if they are walking in the water.

---

02-22-2015 – On The Road – Between Phoenix and Las Vegas

We spent a couple of days in Las Vegas and the road between Phoenix and Vegas is a fabulous trip all by itself. Gorgeous desert scenery, mountains, Joshua Trees, just fantastic to an Easterner like me.

There is a progression in the photos from clear blue sky to overcast gray skies. It sprinkled rain the last part of the trip and later that evening we were walking around Vegas in light rain. That's not supposed to happen but when this bunch gets together anything is possible.

---

02-22-2015 – 02-24-2015 – Las Vegas, NV

Despite many people telling me what an interesting place Las Vegas is I had never been there. Not being a gambler at all I assumed there wasn't much there that would interest me. I was wrong. So very, very wrong. It is an absolutely amazing city and I'm certain one could spend months there and still not see everything.

We stayed at the Flamingo Hotel and Casino and they have a wildlife habitat. As an avid bird and wildlife photographer I just had to grab a few shots.

We also caught the Dolphin show at the Mirage!
Which concludes the animal part of this trip, but never fear since there is Vegas itself. A living, breathing entity all its own with no end of things to see and do, shows to watch, people to watch, museums and exhibits to visit. Three days is just nowhere near long enough so I guess I'll just have to go back again.
Nope, I'm not going to post the cops or the showgirls. Can't make me either. Ain't not way I'm posting those photographs. OK, you talked me into it ;)
And then there are the famous dancing fountains at the Bellagio choreographed to "My Heart Will Go On" by Celine Dion. An amazing sight that really has to be seen to be appreciated.

---

02-24-2015 – Lake Mead and the Hoover Dam

Constructed between 1931 and 1935 the Hoover Dam marks the ending of the Colorado River and the beginning of Lake Mead. Festooned with 230,000 volt electrical transmission lines it can produce over two gigawatts of electrical energy through 17 interconnected water turbine generators aligned on each side of the dam.

Having spent the last 40 years or so hanging around engineering companies it was an absolutely magnificent structure for me to see up close and personally. Considering the technology that was available in the early to mid 1930's I am absolutely amazed that it was possible to construct something of this magnitude in only 5 years. It would likely take twice that long today just to get the permits approved. Yet these men, using hand tools and rudimentary equipment, were able to construct this structure in only 5 years. I walked through one of the access tunnels that men hacked through solid rock with basic tools and was honestly awed by the fact that they could do such a thing.

It should also be taken into consideration that the 5-year construction period included the time required to construct two 56 foot diameter tunnels approximately 4,000′ long each to divert the flow of the Colorado River around the construction site. Again, keep in mind that this was done by men wielding jack hammers hacking a 56′ diameter tunnel for nearly a mile through solid rock. Enormous cofferdams were then constructed on each end of the construction site to prevent river water from flowing back into the construction site. The diversion construction was completed in only 18 months and the Colorado river was split to each side of the construction area.

The first concrete of the dam was poured on June 6, 1933 and the dedication ceremony was held on September 30, 1935. Twenty seven months to pour 3,250,000 cubic yards of concrete and complete the construction. Curing concrete is an exothermic process, or in other words it generates heat. To limit the heat the dam had coils of 1″ tubing cast in the concrete. Water was circulated through the tubing to cool the concrete as it cured. When the concrete had cured to the point that the heat would not be a problem the tubes were filled with grout to prevent them from crushing. All in all it was an amazing engineering feat to accomplish.

The two photographs to the right show one of the two generator galleries with 7 of the 15 main generators visible. The righthand photograph shows one of the generator rotors which are inside the generator housings and above the water turbines. For scale take note of the doorway behind the rotor.
Several of the photographs above show a light colored band just above the water line of Lake Mead. The top of that band is where the normal pool level of the lake should be. At present it is at it's lowest level in decades and is probably 20′ lower than normal. The last photograph above shows a small brown-capped island with a smaller string of islands to the left. The only thing that should be above the surface of the lake is that brown cap, the rest should be underwater. The marina that is visible in the photograph has been moved several times to accomodate the lowering water level of the lake.

---

As always I have to thank those who made this trip possible. You know who you are! I was given a bed to sleep in and a wonderful home-cooked meal. I borrowed a friend's dad for a few days, and another flew a thousand miles to join us. You guys are the best. No question of it. I'd never have made it to Vegas or seen some of the marvelous sights without you guys, and as always I owe you big time!