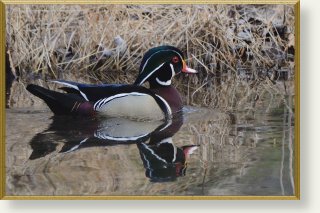 RadnorLake Lake State Natural Area is an 85 acre lake in the Overton Hills south of downtown Nashville. The lake itself is located on a 1,200 acre Natural Area protected by the State of Tennessee. Originally created in 1914 by the Louisville and Nashville Railroad Company by impounding Otter Creek to create the lake, it was used as a reservoir to store water for steam locomotives at Radnor Yard approximately 3 miles north. The area surrounding the lake was used as a private hunting and fishing preserve for L&N Railroad officials and their guests. In 1923 the L&N Railroad Company was persuaded to designate the area as a Wildlife Sanctuary and then in 1974 the area was obtained by the State and designated a State Natural Area.

Presently it is 1,200 acres of unpopulated woodland surrounded by Davidson County. Otter Creek Road, which originally provided a cross-connection between Franklin Road and Granny White Pike, is now closed to vehicle traffic at the east and west entrances to the area. The roadway is used as a pedestrian and bicycle road through the area.

Here Is A Link to a 27 image panorama across the lake. When the image opens in your browser (it is a large image file) click it to enlarge and you can pan from left to right. The image is only 496 pixels high but it is 7,088 pixels wide.

RadnorLake Lake Scenic Photographs
RadnorLake Lake Bird Photographs
RadnorLake Lake Wildlife Photographs