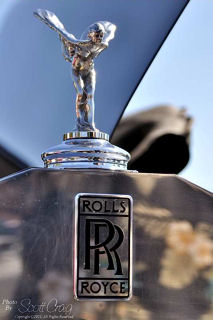 The Antique and Classic Car Show put on by the Battlefield Region AACA is an early fall car show held at Cool Springs Mall in Franklin, TN. I first went in 2011 but will try to get there each year because it is a great show for automotive fans.
2014 AACA Car Show

The 2014 event was held on October 4 under gorgeous blue skies and very mild temperatures. A slight breeze along with the 63° early fall temperatures made for absolutely perfect weather for the show. The brilliant colors of the vehicles added splashes of color that matched the tree leaves that were just starting to get their fall colors. All in all a fabulous day for an outdoor car show, and as usual the place was filled with people enjoying the machinery and brisk weather.

---

And, of course, a bunch of logo and emblem shots as usual ;)
2013 AACA Car Show

The 2013 event was held on October 5 under partly cloudy skies, but unlike the mild temperatures of last year it was hot out there today! I didn't stay long because I was hot and I did not feel well, but I did manage to grab a few shots before I left.

---

And, of course, a few logo and emblem shots as usual ;)
2012 AACA Car Show

The 2012 event was held on October 6 under blue skies and very mild temperatures. They were very lucky though since until this morning the local forecast was for a 50% chance of rain! Luckily the cold front pushed it's way through last night and by mid morning all that was left were a few wispy white clouds.

---

Just like last year the place was wall-to-wall people and cars, each adding a splash of color to the event.

---

Far from the most elegant machine there, but without question one of the more interesting was a Chenowth 4×2 FAV (Fast Attack Vehicle). Like most guys I love guns so this is right down my alley. The Chenowth has been in service with the US Navy Seals, the Delta Force, and the Special Forces since 1986. It is armed with a MK-19 40mm grenade launcher, a .50 BMG (both firing forward), a M-60 30cal machine gun firing to the rear, and two AT-4 anti-tank weapons. Just the thing for a quick run down I-65 during the 5:00 traffic jam.

Yeah, I know there are a lot of shots of it. Like I said, I like guns!

---

There were, of course, a lot of machines a bit more elegant, but less purposeful, than the Chenowth. I didn't get shots of anywhere near all of them though, so these are just a few.

---

While walking around I noticed a number of people standing around admiring one particular vehicle and when I got there I realized why. A Bugatti Veyron is not something you see on the road every day!

---

I also managed to get some unique and logo shots while I was there.
2011 AACA Car Show

The 2011 event was held on October 1 under cloudless blue skies and mild early fall temperatures. A perfect day for an outdoor car show!

---

Obviously I got shots of nowhere near everything that was there. There was something for everyone who enjoys cars. Personally I enjoy slightly abstract and unusual shots as well as logos.