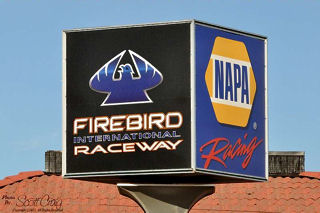 I have friends in Arizona that I try to go visit about once a year. This year I combined my trip out there with the NHRA Arizona Nationals at Firebird International Raceway. Going to an NHRA Top Fuel event has been something I've wanted to do for a very long time and I decided this year was the year.
---
In The Pits …

---

---

---

Sportsman Classes …

---

---

Pro-Stock Motorcycle …

---

---

Pro-Stock …

---

---

Funny Car …

---

---

---

---

---

Top Fuel …

---

---

The following day we visited the Desert Botanical Gardens. They had an exhibit of huge wooden insects as well as an enclosure full of Monarch Butterflies. The Desert Boanical Gardens are a gorgeous place in their own right and one of my favorite places when visiting that area.

---

---

---

---

---

As always this would have been a hollow and boring trip were it not for my hosts. You guys mean the world to me and I miss you already.